Programs - Seniors
Geri-Fit Exercise Program for people aged 60+
Volunteers are needed to participate in a 12-week physical activity program study conducted by Curtin University, Geri-Fit® Company and your local public library. To qualify for the study, participants must be aged 60 years and not be doing any kind of strength training exercises (walking, tai chi or yoga is ok).
Most of the Geri-Fit program exercises will be performed seated in a chair and you will not have to get on the floor. Participants are asked to complete as many of the 24 classes as possible over a 12-week period beginning Tuesday 2 May through to Thursday 20 July.
Classes will be held twice a week, on the same day and time, for 45-minutes each time.
All equipment is provided and participants should come in light exercise clothing and bring water to drink during the workout. You will be exercising to the Geri-Fit® program which is a progressive workout and includes a range of exercises. Upon completion of the 12-week study, each participant will fill out a survey to help evaluate the program and to determine if their strength, stamina, balance and range of motion has improved.
WHEN: 12 week program starting Tuesday 2 May. Classes held on Tuesdays and Thursdays at 11am for the 12 week duration. Finishes 20 July.
WHERE: Penrith City Library
FREE. Bookings essential
BOOK NOW: https://www.eventbrite.com.au/e/geri-fit-at-penrith-library-tickets-568755682557
Tech Help
Need help with learning to use your smartphone, tablet or laptop?
Want to learn to send messages and emails, or to shop and pay bills online?
Book a one hour, one on one training session with a Tech Mate from the Digital Literacy Foundation on Tech Tuesday at Penrith City Library, or Web Wednesday at St Marys Library.
Tech help topics may include:
creating and using an email account
creating documents
attaching files and photos
using subscription library resources
downloading and streaming content like movies, books, and audiobooks, and more.
Using your device
Searching the Internet
Bookings are essential call 47327891 or email pcclib@penrith.city or see one of our friendly staff at any of the library branches.
Please bring your device and passwords with you. We look forward to helping you!
Visit the Library's technology page for T&Cs HERE
Digital Literacy Foundation provide free tech help while supporting you in your digital learning journey.
Home Library Service
A Home Library Service is available for members who are less mobile, are ill or have a disability. This service includes a fortnightly delivery of library items, locating library research materials (as requested) and providing support in the use of technology to access the Library's online collections to all registered Home Library members. The Home Library Service operates from 9am-12pm Tuesdays to Thursdays and all services are free of charge.
To find out more, contact 02 4732 7612 or email Home Library Service.

Penrith Community Knitting and Crochet Group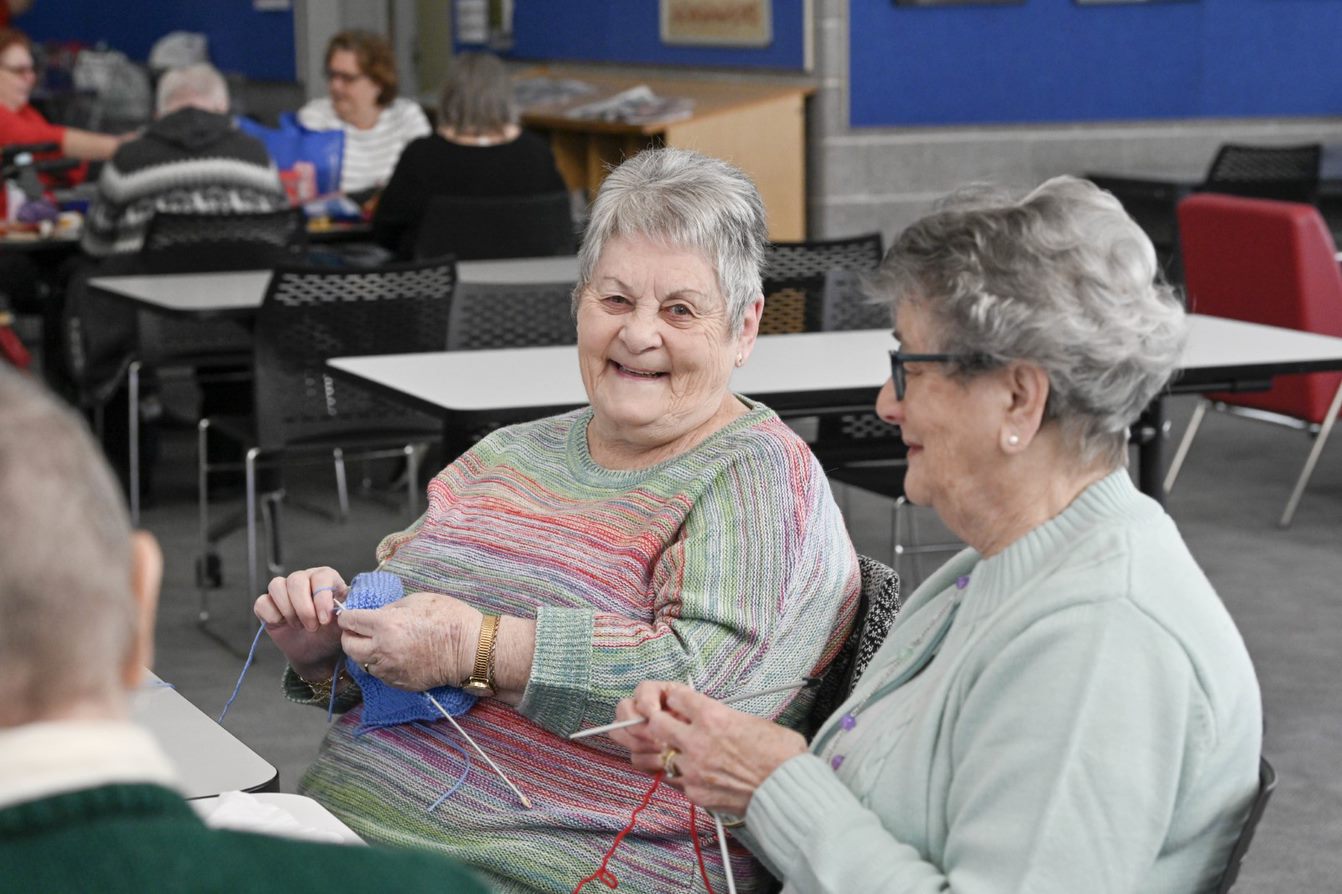 When: Meets the first Monday of every month 9.30am - 12pm
Where: Penrith City Library
St Marys Knitters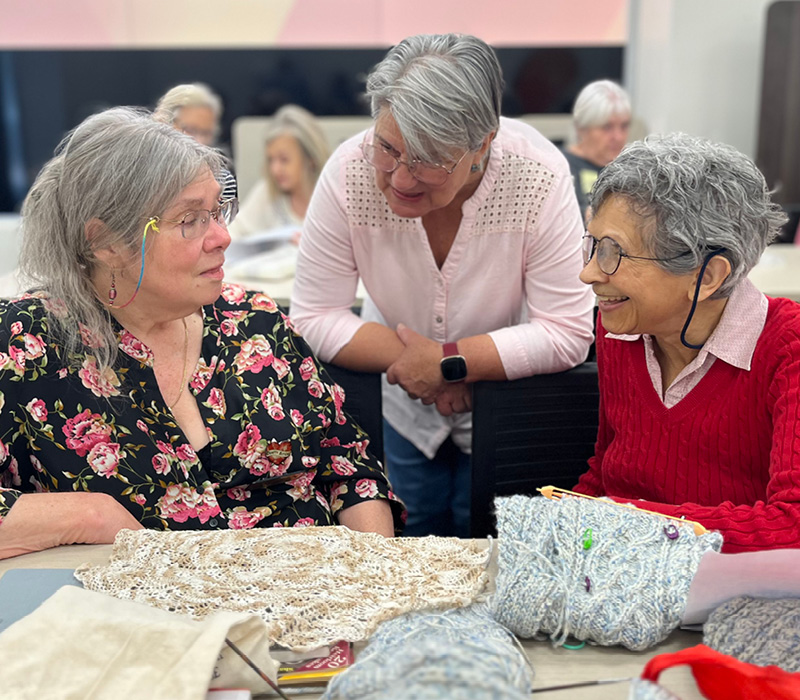 Bring along your knitting, crochet or other craft project, and work away with other like-minded creators at St Marys Library. The group meets monthly for a chat, cuppa and to work on their latest project. To join this free group that meets on the 2nd Thursday of each month.
WHO: Adults
WHEN: Second Thursday of the month
WHERE: St Marys Library
TICKETS: FREE - Limited numbers. Bookings essential. One booking per person. BOOK HERE