Programs - Seniors
Active Ageing Group
When: Tuesdays starting 25 July 2023 | 11am-12pm | During school term only.
Where: Penrith City Library
Tickets: Free. Bookings essential contact libmarketing@penrith.city or phone 4732 7891
Are you over 60 and looking for a regular fitness group? Join our Active Ageing Group at Penrith City Library for relaxed weekly workouts.
Workouts include gentle strengthening exercises, seniors yoga and cardio.
Tech Help
Need help with learning to use your smartphone, tablet or laptop?
Want to learn to send messages and emails, or to shop and pay bills online?
Book a one hour, one on one training session with a Tech Mate from the Digital Literacy Foundation on Tech Tuesday at Penrith City Library, or Web Wednesday at St Marys Library.
Tech help topics may include:
creating and using an email account
creating documents
attaching files and photos
using subscription library resources
downloading and streaming content like movies, books, and audiobooks, and more.
Using your device
Searching the Internet
Bookings are essential call 47327891 or email pcclib@penrith.city or see one of our friendly staff at any of the library branches.
Please bring your device and passwords with you. We look forward to helping you!
Visit the Library's technology page for T&Cs HERE
Digital Literacy Foundation provide free tech help while supporting you in your digital learning journey.
Penrith Community Knitting and Crochet Group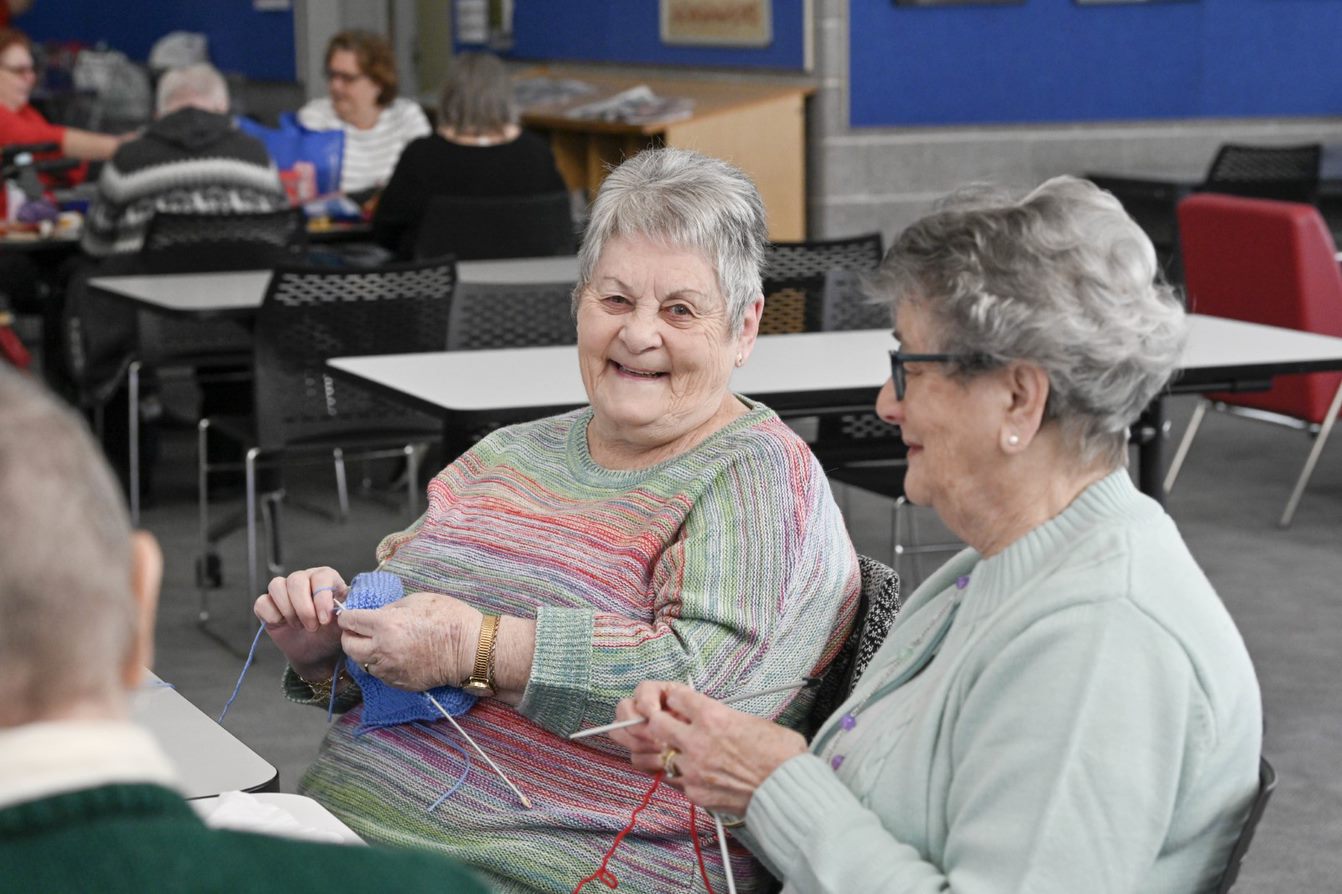 When: Meets the first Monday of every month | 9.30am - 12pm
Where: Penrith City Library

Bring along your knitting, crochet or other craft project, and work away with other like-minded creators.
St Marys Knitters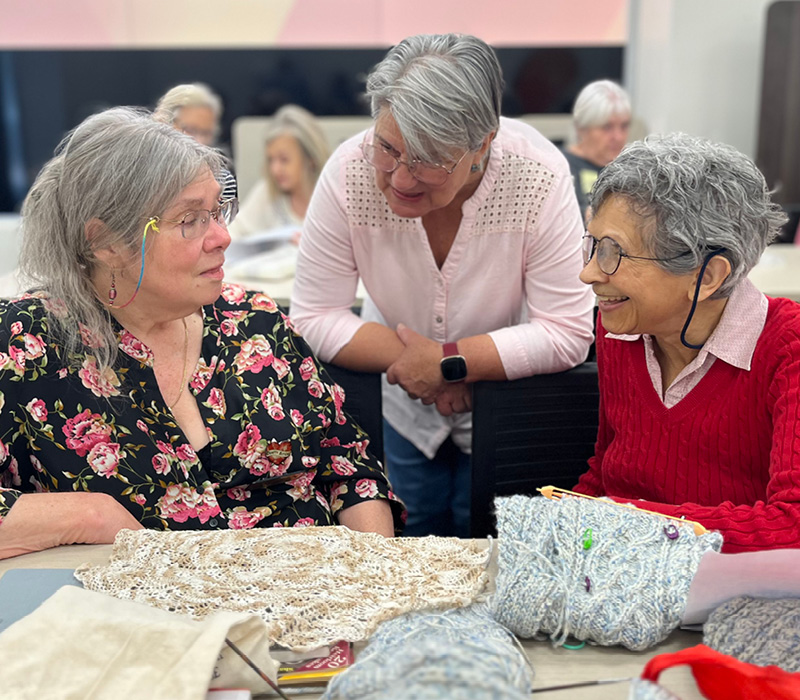 Who: Adults
When: 2nd and 4th Thursday of the month | 10am-12pm
Where: St Marys Library
Bring along your knitting, crochet or other craft project, and work away with other like-minded creators at St Marys Library. The group meets twice a month for a chat, cuppa and to work on their latest project. This free group meets on the 2nd and 4th Thursday of each month.

No bookings required.
Home Library Service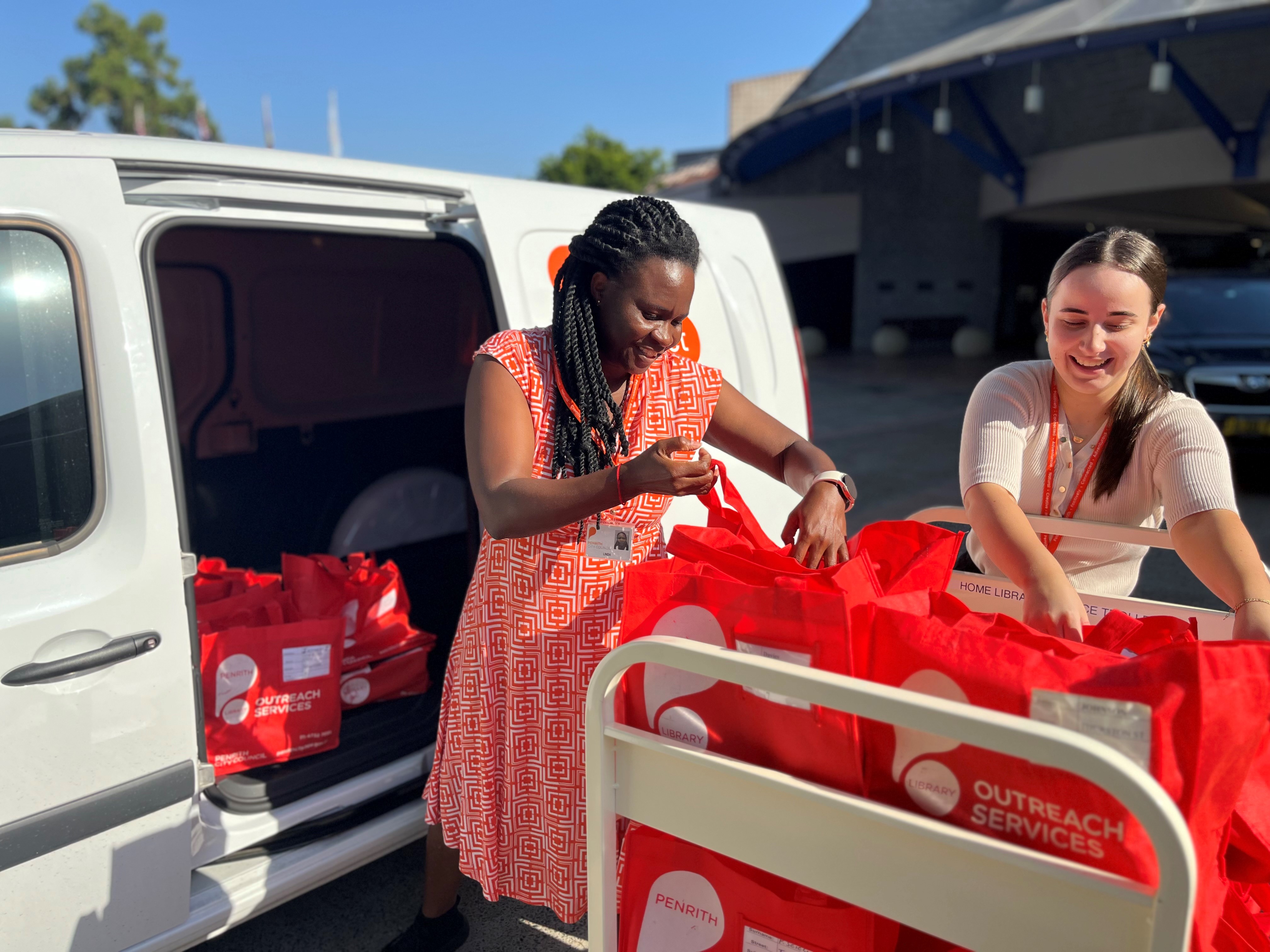 A Home Library Service is available for members who are less mobile, are ill or have a disability. This service includes a fortnightly delivery of library items, locating library research materials (as requested) and providing support in the use of technology to access the Library's online collections to all registered Home Library members. The Home Library Service operates from 9am-12pm Tuesdays to Thursdays and all services are free of charge.
To find out more, contact 02 4732 7612 or email Home Library Service.